I've converted the aisleriot solitaire with all the dependencies from their N800 versions, as aisleriot is no longer maintained for the N900.
Bellow the packages have been converted so that they will install on the N900.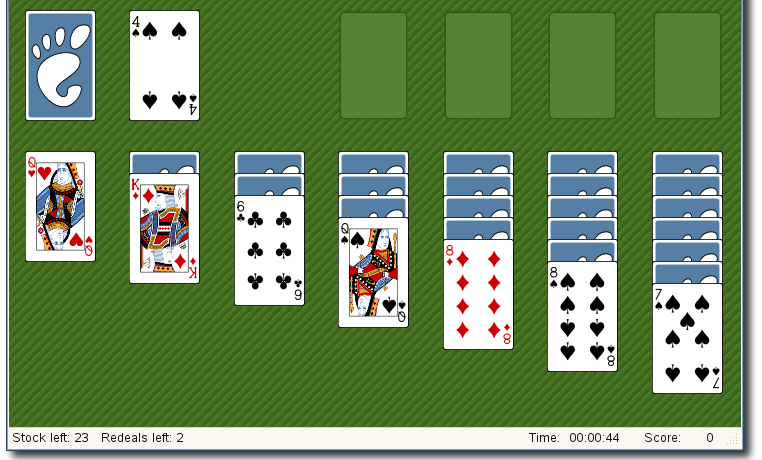 To install:
Download:
Install:

# dpkg -i libguile-ltdl-1_1.6.8-7_armel.deb guile-1.6-libs_1.6.8-7_armel.deb aisleriot-help-en_2.22.3-3_all.deb aisleriot_2.22.3-3_armel.deb

Fix install:
Now you can play aisleriot solitaire on you N900.